CRCPD Advisory Board
Bob Antoshak
Managing Director
Olah Inc.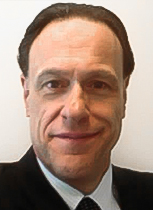 Joe Blair
President & Chairman
Individualized Apparel Group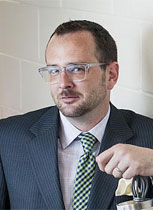 Dr. Charles Freeman
Assistant Professor
Director of the CRCPD
Bernie Jordan
Cotton Producer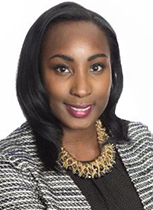 Shaquayla Mims
Coordinator of Student Initiatives
National Retail Federation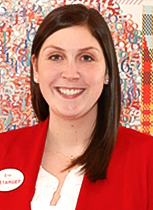 Erin Sego
Recruiter and Store Team Leader
Target Corporation
---
Become Our Partner Today
We are thrilled to build on our mission to shape retail's future, and we hope you will play a key role in this mission. The Fashion Design and Merchandising program at MSU is ever-changing, and the buzz about our new retail focus with students is louder than ever. Our first large-scale initiative is the CRCPD, which will promote mutually beneficial education, research, and service partnerships between Mississippi State University and industry organizations in the retail merchandising, product development, and textile fields.
As a Key Partner you will have the opportunity to:
Become a member of the Center for Retail and Cotton Product Development Advisory Board
Have your name and logo appear on engagement materials and print/online promotional materials on our campus.
Help shape students' futures in retail.
Partner with extension services in our community to provide training and resources for under-served populations, highlighting the opportunities in retail.
Link agriculture, entrepreneurship, and retail industries.
---
Become A Sponsor
Seed Sower - $1,000 annual 3-year commitment

Provides support funding for professional development activities of the CRCPD
Enables support of undergraduate student travel to the National Retail Federation Big Show and Cotton Research Symposiums
Supports farm tours and professional site visits

Cultivator - $5,000 annual 3-year commitment

Supports two undergraduate researchers in cotton product development
Provides networking and professional development events
Provides student travel for Memphis Gin Show
Supports student scholarships for internships

Barnraiser - $10,000 annual 3-year commitment

Supports multi-disciplinary faculty and undergraduate student research in developing cotton product innovation
Name sponsorship for the annual Fashion Design and Merchandising Senior Showcase
Supports five student internships and/or field experience scholarships
Supports undergraduate student travel for research presentations at international conferences

Rainmaker - $25,000-$100,000 individual investment

Provides a name scholarship for students involved in cotton product development research
Provides graduate student assistantships for cotton product development and rural retail research
Supports graduate and faculty travel to present research findings at related conferences and meetings
Supports cotton textile testing and research facilities and projects